Everything you need to know about slot machines to play well and win

Slot machines are the online casino games par excellence. A must in today's toy libraries, they are the perfect combination of entertainment and winnings. But do you really know the rules and how these games work? Do you know that there are strategies and tips to significantly improve your chances of winning the jackpot? If not, don't worry, we've prepared a complete topo on the subject. By reading this guide, you will really learn everything about slot machines, from their origins to the best casinos to play at, not to mention the little secrets that can literally change your life.
Top Casinos to play Slot Machines 2023


Slot Machine History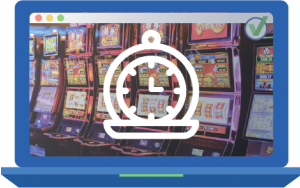 Slot machines are one of the casino games that have been created quite recently. Their origin and evolution are therefore quite clear. For the small history, it is necessary to go back to the end of the XIXth century, in the United States. It is indeed in the country of Uncle SAM that these machines were born and have known most of their development.
It began in 1891, with the New York firm Sittman & Pitt developing a first prototype machine containing 50 poker cards. To play it, one had to insert a coin, then operate the lever and hope that a winning poker hand would be created. In the event of a win, the player would then receive a prize in kind from the manager of the premises. This machine was successful for a few years and was installed in several gambling establishments and saloons at the time.
However, this creation, which many consider to be the ancestor of the modern slot machine, is unsightly and the fact that it doesn't deliver any cash winnings is quickly indexed as a weak point. As early as 1893, Charles Auguste Fey, an immigrant of German origin living in San Francisco, proposed a more sophisticated prototype in which the wheels carrying the cards were replaced by reels. Much more aesthetic, the latter were initially marked by cards which then gave way to more diversified symbols. This is notably the case with the "Liberty Bell", for which Fey filed a patent in 1899.
With 3 reels and a payline, the "Liberty Bell" was named after the "Liberty Bell" symbol that appeared on its reels. It served as an inspiration for Fey's competitors who then multiplied the models, gradually integrating small innovations in terms of the number of reels and symbols.
After Prohibition, slot machines enjoyed a boom period with the development of casinos in Nevada. The penguin bandits – nicknamed because of their crank on the side – became a staple in Dallas casinos, and later in those in Europe.
However, they remain prohibited for a long time in some countries, such as Canada, where they were not legalized until the early 1990s.
The 1990s is also the decade in which the first online casinos appeared, and the first online slot machines with them. These will contribute to democratize very largely the access to this type of games which becomes very quickly the favorite of the online players. With time and the evolution of technology, the first online machines gradually gave way to much more elaborate games, with graphics now in 2D, then in 3D, and increasingly interesting winnings.
Rules of the game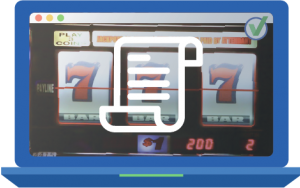 To be good at a game, you must first of all know the rules of the game. This is true even for slot machines, although many people consider them to be a simple game of chance where all you have to do is press a button. So to stop just doing what everyone else does, here are the rules you need to know.
Basic Principle
The basic rules of slot machines are very simple. Regardless of the model, the idea is to operate the machine hoping to create a winning combination by lining up the symbols of the game according to a given pattern. When this happens, the player receives a payout that varies according to the symbols involved in the combination and the amount of money involved. In terms of a slot machine jackpot, this is the highest payout that can be cashed out with a single bet.
Generally speaking, slot machines are made up of reels on which the symbols scroll. The number and size of the reels vary greatly depending on the model. You may encounter slot machines with 3 reels in a single row as well as machines with 5 or 6 reels in 3, 4 or 5 rows. However, in some recent games, the reels are removed and the rotations are replaced by avalanches. But this doesn't change the basic principle of the game: operate the machine to create winning combinations.
The symbols
On a slot machine, it's the symbols that determine everything. They can take on any appearance: fruit, bells, numbers, characters or various objects related to the theme of the game. But, as you probably already know, not all symbols are the same on a slot machine. The payouts offered by each of them differ, and some of them have special functions. Overall, there are up to 5 types of symbols on a slot machine:
the basic symbols: these are the symbols that most frequently appear on the scrolls. They are the most numerous of the lot;
joker (or Wild) symbols: Wild symbols have the ability to substitute for any basic symbol to complete or create a winning combination. Depending on how they act in the game, there are several different types of Wild. These include Expandable Wild (which spread out to cover several slots when they appear), Stacked Wild (which directly cover at least two adjacent slots), Sticky Wild (which remain locked in one slot for one or more subsequent turns), etc. ;
scatter symbols: When present on a slot machine, the scatter symbol is usually used to trigger special features, such as free spins or free spins. Usually at least three scatter symbols are required to do this. On some games, it can also award winnings directly when it appears;
bonus Symbols: Usually found in video and 3D slots, the function of the bonus symbol is to trigger the bonus game. To do this, it must appear a certain number of times, sometimes on specific reels.
Bets
Before you can operate the reels of a slot machine, you must set the amount you wish to bet on the next spin. Online, this is done intuitively with the bet buttons that are usually located at the bottom of the game interface. The configuration may vary depending on the designer and the game. For example, on some slots, you can directly set the total amount bet on the next spin just by using two setting buttons ( and -). On other games, however, you will need to set several parameters: the number of lines, the coin value and the number of coins per line.
Of course, your bets must remain within the limit of the bets allowed in the game. The most accessible slots start as low as €0.01 per spin, with the possibility of betting up to €200, €300 or even €400 per spin on some titles.
Example of a slot machine part
After loading the game interface, you need to set your bet and then start the first spin. To do this, simply click on the "Spin" button. As soon as this is done, the symbols start scrolling on the reels and stop randomly. If you hit one or more winning combinations, the system will automatically calculate the amount of your winnings, which will be credited to your bankroll on the spot. If not, you can activate a new spin by clicking on "Spin" again, taking care to readjust the amount of your bet if necessary.
If one of the special symbols appears after a spin, you will not need to bet again until its functionality is triggered. So, if you manage to trigger free spins by making several scatter symbols appear, the free spins will activate themselves, one after the other. Same thing if you trigger a bonus game.
The game can continue like this for as long as you wish and as long as you can afford to bet.
Slot Machine Strategies
Now let's go a little deeper into the subject to address an aspect that may be of particular interest to you: strategies for winning often on online slot machines. The first thing you need to know is that there is no real way to impact the outcome of the spins in order to get winning combinations more often. You will agree with us that it would be too easy otherwise.
On the other hand, you can adopt certain betting strategies that will allow you to maximize your winnings and finish your games with a positive balance sheet. Here are some of them:
Vary your bets to cover your losses
No matter which slot machine you play, you will naturally record more losing spins than winning spins. This is completely normal. So if you're going to end your games with a profit, you should avoid betting the same amount over and over again. Follow the game and choose the right moment to increase your bet to cover your previous losses.
For example, if you lose on 4 to 5 successive rounds, the probability that one of the next rounds will be a winner is high. You must then increase your bet to hope to cover your previous losses. Of course, this technique must be adapted to your bankroll to avoid bankruptcy. It's not a matter of betting all your money on one round.
Also, as soon as you hit a big win or a slot machine jackpot, it's best not to hang around on it too much. It is very rare for a single slot machine to pay out several large wins in succession.
Adopt the right betting style
Depending on whether you are playing on a progressive jackpot machine or not, the betting strategy to adopt is not the same. For example, if you are aiming for the jackpot and are not interested in small winnings, it is best to make the maximum bet each time in order to qualify for the jackpot. However, if you are more interested in accumulating lots of small winnings as the game progresses, it is better to opt for a machine without a progressive jackpot and make much more reasonable bets in the hope of making the game last and make a profit.
Tips for getting the best odds on your side
In addition to these strategies, which can be very useful, we also offer you some practical tips here, which will help you optimize your chances of winning.
Two key indicators: RTP and volatility
The theme and graphics of a game are certainly important when choosing a slot machine, but there are far more important parameters that you need to consider if you hope to win more often. These include the volatility and RTP of the machine.
If you want to know if a machine often pays large amounts, find out about its volatility. Keep in mind that a High Volatility slot machine will pay out relatively high, but infrequently. On the other hand, a Low Volatility slot will pay out small amounts on a fairly regular basis. Finally, there is a third category of slots with medium volatility. They are a bit midway between the two previous types. You can make a fairly large payout on a regular basis.
The second major indicator to consider is the Return To Player or RTP. This percentage, which is shown for each slot machine, represents the share of the wagers that the game redistributes to the players. The higher it is, the more interesting it is for you.
By combining these two parameters, you can choose the slot machine that potentially pays the best, but also the one that best suits your capital and your goals.
The table of payments to get you off to a good start
Feel like hitting the jackpot on a slot machine? Start by reading its gameplay to find out what's in store for you. To do so, be sure to check the game's paytable. Every slot machine has one. There you'll find all the details about the symbols in the game, the payouts they offer in the event of a winning combination, as well as the mechanisms of the special features built into the game and the payline configurations.
To access this table which will allow you to really understand the game better, look for the "i", "info" or "Paytable" button among the game's control and settings buttons.
Play in Demo mode to practice
One of the big advantages of playing slots online is that they are all available for free on the Internet. Rather than jumping straight into your quest for the jackpot with real money on the new game of the moment, take the time to familiarize yourself with its playing environment and features by playing in Demo mode first. The playing conditions are exactly the same. You will be able to evaluate the real volatility of the game and refine your betting strategy.
Pleasure above all!
The RTP, volatility, special features and all the rest is fine. But if you don't enjoy playing on a particular slot machine, it's best to go somewhere else. Don't forget that online slots are first and foremost a game. And we still believe that the best way to attract luck is by having fun. So don't neglect the aesthetic aspect and make the most of what publishers are offering today in terms of gaming experience: 3D graphics and animations, sophisticated sound effects and sound animations, various scenarios, adaptations of cult movies, series and video games, etc.
Types of slots
Since Charles Auguste Fey's first machine, things have changed a lot. And that's an understatement. Over the years, technology has made tremendous progress that has contributed greatly to improving the gaming experience for players. Online, the progress of the last three decades has been very impressive and has given rise to new types of Slot machines. Today, we can distinguish as follows:
In addition to this classification, which is mainly based on the graphic characteristics and structure of the games, slot machines can also be distinguished according to the nature of the jackpot they offer. It is therefore quite common for an online casino to dedicate an entire category exclusively to progressive jackpots games. But we will come back to this in detail below.
Top 5 Online Slots Software
The slot machine gaming industry is very dynamic. Many players have been in the industry for several decades and new companies are regularly appearing in the sector. This makes it a very dynamic segment. However, despite this strong competition, some game publishers still manage to distinguish themselves quite clearly from the mainstream. These include :
NetEnt

Founded in Sweden in 1996, Net Entertainment, also known as NetEnt, is one of the world's leading designers of online slot machines. A pioneer and trendsetter, the company has pioneered many innovations and is one of the forerunners of 3D slot machines. Its most popular titles include Gonzo's Quest, Aliens, The Invisible Man, Starburst and many others. With a presence in several hundred online casinos, the Swedish publisher is constantly renewing itself and offers new games almost every month.
Betsoft

Eternal rival of NetEnt, Betsoft is just as prolific as its Swedish competitor. Founded in 1999, however, the company had to wait until 2012 to make a name for itself with its series of 3D Slots. A small revolution that quickly positioned it among the leaders. Rewarded many times, Betsoft is a must-have on the biggest online casinos, with flagship titles such as The Slotfather, Safari Sam, Mr Vegas, A Night In Paris, Good Girl Bad Girl, but also more recent releases such as THe Golden Owl of Athena, Dragon Kings, Chilli Pop and many others. New titles are also regularly released from the studios of this publisher.
Microgaming

Microgaming was founded in 1994. And since then, this American company has continued to contribute to the meteoric growth of the iGaming industry. Through its Quickfire platform, it now offers several hundred slot machines accessible in virtual casinos around the world. Pioneering and always on the ball, Microgaming shines as much for its games inspired by big movie hits as for its progressive machines with stunning jackpots. Terminator, Avalon, Battlestar Galactica, Jurassic Park and Lara Croft are some of the big hits of this publisher.
Playtech

Another pioneer in the online casino industry, Playtech has been offering a wide variety of games since 1999. This publisher is particularly known for its titles inspired by the world of superheroes. Among its flagship titles are games such as X-Men, Green Lantern, Iron Man, Hulk, Man of Steel, The Avengers and many others.
Yggdrasil Gaming

He's the new kid on the block. Founded only in 2013 in Sweden, Yggdrasil Gaming quickly found its feet and became one of the best slot machine suppliers on the market. A quick and dazzling success linked to its sense of innovation, the originality of its creations and its outstanding 3D animations. Here are some of his must-see titles: Nitro Circus, Vikings Go To Hell, Ozwin's Jackpots, Easter Island, Spina Colada, Tut's Twister and Penguin City.
The benefits of playing online slots
Slot machines, they're in every hardcore casino in the world. But to play them you have to go there first, while to play on an online slot machine you don't need to go there. Just log in to the virtual casino of your choice, on your PC or mobile phone to start playing from anywhere at any time; online casinos are accessible 24/7.
Playing online also gives you a choice of thousands of titles to choose from. The offer available online is logically much wider than that available in the hard casinos. Moreover, unlike gambling establishments where you sometimes have to wait for a machine to free up to try your luck, online, an unlimited number of players can simultaneously connect to the same game and try their luck.
In addition, it is a fact that online slots are generally more generous than their counterparts offered in hard-cover casinos. The jackpots in virtual casinos are impressively high.
Finally, the possibility of playing for free, as well as the bonuses offered by many virtual casinos to try your luck on the slot machines are two other major advantages specific to online gambling.
How to play free online slots?
As mentioned just above, it is possible to play free online slots. Indeed, as soon as their games are launched, publishers generally offer a demo version of the games directly on their website, but also on their partner online casinos.
These free versions are accessible without an initial deposit at the casinos concerned, but also without registration in general. It's very simple: you come, you play and you leave! The game takes place in real life, with all the elements, as if you were playing for real money. Your balance is credited with a few tens of thousands of tokens that you can play with for as long as you like. So don't hesitate to take advantage of this game mode to familiarize yourself with the different games before betting real money on the ones you are most interested in.
Bonuses available for online slot machines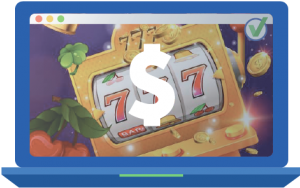 Online slots are probably the games most affected by bonuses. Most of the promotions offered by online casinos are primarily for these games. This is especially the case for most welcome bonuses, which are almost all usable on the slot machines of the casinos that offer them. The same goes for no-deposit bonuses, which are usually used more to test the slot machines than other casino games.
There is also a type of bonus that is specific to slot machines: free spins. These are free spins offered by the casino for free play on a machine, with the possibility of cashing out any winnings that may result.
In addition, it is important to note that, as a general rule, only bets on slot machines contribute 100% to meeting the pre-withdrawal wagering requirements imposed by casinos.
Is it possible to play mobile slot machines?
Of course! Like other online casino games, slot machines today are designed with appropriate languages and technologies for use on mobile devices. To be more precise, most of the new slot machines are developed with HTML5 language, optimizing their display and different functionalities for smartphones and tablets. So you can play your favourite slots whenever and wherever you want.
Progressive slot jackpots
On many slot machines, the maximum amount you can win with a single bet is a fixed amount: the jackpot. However, there is a whole category of machines where this amount changes as players come and go. These are called progressive jackpots or progressive machines.
Online, progressive jackpots are fed by the bets made by all those who connect to the machine at the various casinos where it is present. And until the right combination is made, the jackpot continues to grow. The sums reached are therefore sometimes staggering.
This type of slot machine is offered by more and more publishers, but the most prolific in this area are undoubtedly Microgaming and NetEnt. The former has a whole series of games of the genre, with emblematic titles such as Mega Moolah, which holds the record for winnings on an online slot machine, with 18.9 million euros won in September 2018. NetEnt's Mega Fortune slot machine is not far from this record with a win of 17.8 million euros won in January 2013.
Conclusion
This is the end of this exciting foray into the world of online slots. We hope that all these resources have given you a better understanding of the mechanics of these games, as well as the right techniques to use to maximize your chances of winning interesting jackpots. And if you want to diversify your online casino gaming experience a little bit, check out our comprehensive guide to video poker games. You'll find all the tips and strategies you need to win on these machines as well.
Good luck and don't forget to have fun!
Check out our other online casino game guides here :
Slot Machine FAQs