Play'n Go : Review and opinion of the Swedish casino game publisher

Play'n GO is a software publisher that has been active in the online casino sector for several years. It develops a wide variety of games that run on computers but also on smartphones and tablets. This is a dimension that the publisher masters particularly well. The titles developed by the game supplier are slot machines, scratch cards or video poker. The games work instantly, i.e. no downloads are required. The games are available in several languages, which is one of the advantages of Play'N GO. gamblemojo.com introduces you to this essential game editor.
Top Casinos 2023


Presentation of the software, history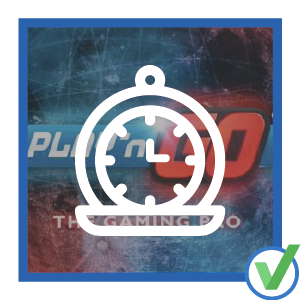 Play'n Go is a Swedish casino software company that was founded in 1997. The company supplies many players in the virtual casino industry. One of its trademarks is mobile gaming. Several types of software have been developed by the company such as online bingo and casino systems. The various games can be customized and easily integrated on the sites of the various operators in the sector. The game publisher has different licences in several countries such as the United Kingdom, Gibraltar and Malta. The company uses a specific system called Maven. The teams working for Play'n GO are constantly looking for ways to innovate.
Pros and cons
Software publishers have strengths and weaknesses. Play'N Go also has its strengths and weaknesses. First of all, on the positive side, this game provider offers a multilingual mode. More than thirty languages are available. Secondly, most of the games made by Play'N Go are compatible with smartphones. The graphics are quite sophisticated and the game world is always very entertaining. One of the shortcomings is that Play'N Go still has room for improvement compared to other game providers who are more advanced in this area. Another drawback is that some games are a bit too simple, which is a bit regrettable.
An extensive toy library
The toy library of the game designer Play'n Go is very extensive. There are more than a hundred slot machines. Each one has its own specificity and the developers are very creative in this area. Different universes are put forward to make these one-armed bandits as entertaining as possible for players. There are many games that have made the reputation of the publisher. One example is the recurring character Rich Wilde, which is found on many machines. Hard rock enthusiasts are in great demand for the machine called Sabaton. One of the trademarks of the game supplier is to develop historical worlds and explore ancient Egypt or mythology. On the machines, there are specific features such as avalanche mode, clusterpays or multiway. Play'N Go has really proved over time that it is a leading player in the industry. Moreover, many online casinos use its services.
Specializing in one type of game?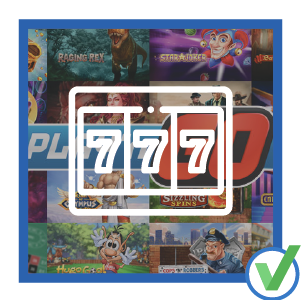 The Swedish publisher specializes in the design of virtual slot machines. This is his area of expertise. Play 'N Go shines in this segment. The bonuses of its slots are clearly explained and the graphics are really neat. It is possible to play these different games on mobile phones. A game habit that is becoming more and more common among many customers.
3 emblematic games
Among the many games imagined by Play'N GO it is difficult to choose only three. A review of three iconic titles designed by the game provider: Cloud Quest, Samba Carnival and Pimped.
Cloud Quest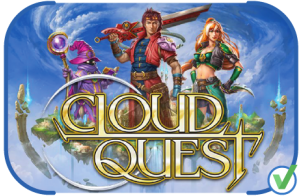 Swedish publisher Play'n GO developed the Cloud Quest slot machine in 2016, exploring a very special world. It is a tribute to the famous game: Final Fantasy. The developers of Play'n GO drew their inspiration from the mythical video games that have marked the youth of many people. A real flashback for many people and in particular for game console fans. This slot machine has 5 slots and 5 rows. The player wins when three identical symbols appear horizontally, vertically or diagonally. On Cloud Quest, there are twelve symbols embodied by weapons or characters. The most rewarding icon is the Wild. It takes on the appearance of an eagle and generates up to 150 coins. This machine has a number of special features, including additional bonus symbols for free spins. The playing experience is truly enjoyable. The payout rate is very satisfying. Don't hesitate to test this game which will give you a lot of thrills.
Samba Carnival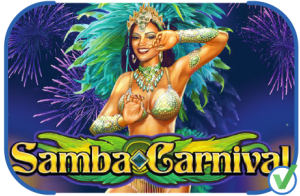 It's quite original that slot machine designers draw their inspiration from Brazil to develop games. Usually, it's more the football world that is put forward. In Samba Carnival and the Brazilian way of life, the focus is on samba. This slot machine game is very original. The designers of Play'n GO have developed a game that explores the world of the Rio carnival, which is always very lively. The machine has 5 slots and 15 paylines. In this game, you can see dancers in very light outfits and typical musical instruments such as maracas. The colors are bright and the atmosphere is totally different. The machine has a redistribution rate of around 96%. This machine can give you big payouts. The Wild symbols are a great way to win big. Scatter symbols multiply the winnings by 150. Finally, the machine has a bonus that is activated when you have 3 drum symbols on the slots. Thrills guaranteed.
Pimped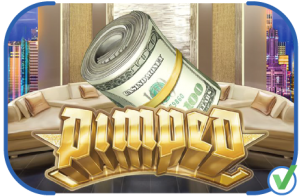 The Pimped slot machine designed by Play'n GO immerses players in the world of the underworld. This game features luxury held and the world of power. This slot machine is embellished by luxurious settings with opulent buildings. Pimped consists of 3 rows, 5 slots and 10 paylines. On the different reels, the player can find several elements of this thug's universe with sublime lightly dressed women, flashy jewellery, banknotes. The sound universe is also very worked and very successful. During the games, the slot machine lover can listen to music with sounds of explosion if the player triggers remunerative combinations. To play this game, you obviously have to bet with a few parameters to be triggered such as the number of chips involved and the number of paylines to bet on. On this machine, you can also play Free Spins, i.e. free spins. In addition, the joker symbol triggers 20 free spins and multiplied winnings if the Wild box also appears. Pimped is a great gaming experience. Its graphics are very good.
Security provided by the software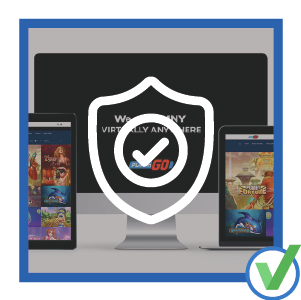 The software designed by Play'N Go is validated before being launched. It is necessary to check that they are reliable and that the security of the players will be optimal. This is crucial in the world of online casino games where everything depends on trust. The game publisher based in Sweden provides assistance to the various casinos if necessary. Several Play 'N Go staff members are assigned to this task. Training can also be provided for operators if the need arises. In addition, the system that generates the random numbers for the machines is also carefully controlled by independent authorities. The idea is to ensure maximum game integrity. Security is one of the major concerns of the game developer.
What Bonuses are available?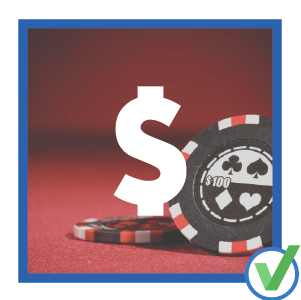 The different online casinos present in the Igaming sector have a rich toy library with some games developed by Play N Go. The promotions and bonuses available to players vary according to the virtual establishments. It is fundamental for players to look carefully at the different offers. Sometimes it is necessary to spend some time to find the site that offers the most advantageous conditions. It is very profitable to compare before you start. You won't regret it. We have observed that many virtual casinos offer free spins, i.e. all free on slot machines. The other recurring offer concerns no-deposit bonuses. This is a very good way to test different games on the site without spending a euro. There are also bonuses for your first deposit.
The 3 best casinos to play these games
Play'n GO provides many virtual establishments including Cresus Casino. This site is very well done and has a very nice interface. Among the available software, there are those of Play'n GO. You will be able to test the different games developed by the publisher. Various bonuses will be offered to you, so you can hope to make your money grow while having fun at the same time.
Another casino that offers Play'n GO games is Lucky8. On this virtual establishment, there are many slot machines signed by the Swedish publisher. The game library of this virtual casino is very attractive. It offers many bonuses for the players that allow them to have fun in the best conditions.
Unique Casino also has several games from Play'n GO. The virtual establishment buys from several publishers, the Swedish publisher is one of the lucky ones. On the platform you can enjoy the best titles from Play'n GO. At Unique Casino a wide range of slot machines are available. It's a very reliable site with a very extensive toy library. This is very much appreciated. The average payout rate set up is also very interesting for players on this platform.
Conclusion
As we have seen in this extensive presentation of Play n' GO, this gaming provider is increasingly present in online casinos. A proof of its know-how and expertise. Play 'n GO has been multiplying its partnerships with virtual casinos in recent years. Playing on games designed by Play'n GO means being able to have fun and feel great adrenaline rushes. This is what drives the players. It is quite possible that online casino enthusiasts will enjoy Play'n GO more and more in the coming months and years.
✅ What is the average payout rate for Play'n GO games?

The average payout rate for games designed by Play'n GO is 96%. A very satisfactory rate for online casino fans.

✅ What is the most famous game at Play'n GO?

The Wild Rails slot machine is one of the game publisher's major successes. It must be said that the mechanism is truly innovative. The slots of the machine are made up of rails. Find other iconic games from Play'n GO.

✅ Do all online casinos offer Play'n GO games?

At the moment, not all online casinos offer only Play'n GO games, but there are plenty of them. With its very rich toy library, the publisher has managed to seduce many operators.

✅ How do I know if a casino offers Play'n GO?

Most online casinos list the software names of the games they offer. Some even have a tab dedicated to a particular publisher. Sometimes you have to dig a little deeper to find the information.
Best Casino Games Publisher