Casino Neteller : The safe and efficient way to manage your winnings

You have finally made up your mind and have chosen Neteller as your payment method for managing your winnings from playing at the casino. Or you have simply heard about this solution and are looking for information. No need to go any further, because you've come to the right place. Our expert team of highly experienced former players and testing specialists have examined Neteller and tested every feature. Our goal with this review is to introduce you to Neteller, how it works, its advantages as well as its limitations.
Top Casinos accepting Neteller payment 2023


What's Neteller?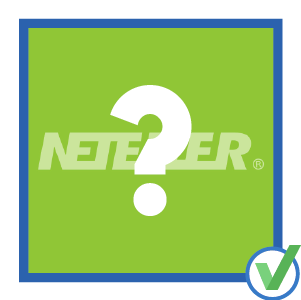 Neteller is an online payment platform that allows its users to make money transfers worldwide. The most widely used form of this tool is its electronic wallet, which is easy to use, reliable but above all fast, available from web and mobile terminals. However, transactions at Neteller can also be made via a card that it makes available. Unlike other online payment solutions such as Paypal, which are oriented towards e-commerce in general, Neteller's designers very quickly specialized in online gaming rooms. Its e-wallet is accepted by online casinos, both for deposits and withdrawals, directly from the player's account. Neteller has therefore built its reputation in this sector and is today accepted by almost all casinos around the world without exception. The security of its system is a proven strength. Registration is free of charge and the Neteller account can be funded via several channels. It is a valid replacement for traditional bank transfer payment solutions, but also for payment by card, such as Visa Electron and Mastercard.
History of Neteller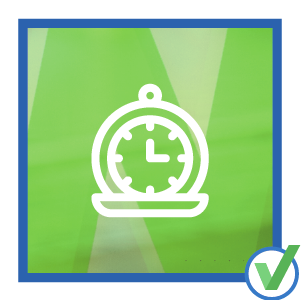 Created in Canada in 1999 by Optimal Payments PLC, Neteller is a company specializing in financial transactions and which originally issued an ordinary electronic wallet like many others. Over the years, the company has forged a very well known name in the igaming industry and has positioned itself as a leading payment solution in this field. Today, Neteller is a global payment platform, even having a card for financial transactions. It had to set up shop on the Isle of Man in Great Britain, fleeing the legal constraints imposed by the United States, which prevented it from operating properly on American territory. With a view to improving its brand image, the company changed its identity in 2015 to become Paysafe. It has several offices across the globe, including Costa Rica, Hong Kong, Canada, New York, London and both Isle of Man for Great Britain.
How do I register?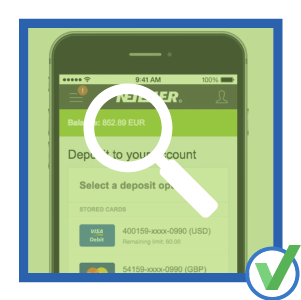 First of all, you should know that there is no charge for registering with Neteller. To start the account creation procedure, you must go to the official website of the company. The process is quite simple and an interactive guide allows you to do it quickly. We advise you to pay close attention to the general terms and conditions of acceptance and the items listed in the contracts before accepting them. There are several options available to you. A basic formula and more specific formulas are available for the main account, but also for the associated card. As far as the main account is concerned, you can choose between the basic "Express" account and a more complete account, offering huge advantages, including the possibility to make merchant transfers.
The special features of Neteller
Neteller stands out from the multitude of payment solutions available on the market in several ways. We can say from the outset that it is simple to use with a digital platform that is easy to handle. It is a very practical tool that does not require a long learning curve. Some players have tested it in just a few minutes and have adopted it for several years without going through training. This platform is also recognized for its ability to manage multiple currencies. It accepts a large number of currencies (more than 22). One of Neteller's much appreciated features is the association of a card with its electronic wallet. Designed specifically for the igaming and sports betting sector, Neteller naturally offers very practical options and functionalities for players. For example, it is possible to make instant withdrawals directly from its virtual casino, without having to use an intermediate payment method.
The Net card
Net is a card issued by Paysafe Financial Services Limited, owner of Neteller. This card, backed by the Mastercard network, can be used anywhere in the world to make withdrawals from an electronic payment terminal or ATM, or to make online payments. The card is available to all Neteller account holders for €10, which corresponds to shipping costs. In addition to being able to do so from your Neteller account, it is possible to top up the card by physical cash deposit and by credit card. From a credit card, this will cost you 1.9%, compared to 6-7% of the amount to be deposited if you need to top up with cash. For ATM withdrawals, you will be charged €4 for each transaction. One of the limits of this prepaid card is the transaction threshold that is imposed for withdrawals (€700 for ATMs and €2,500 in total per day), but also for deposits (up to €6,750).
Use in an online casino
Filing fees
Deposits are free of charge when you transfer funds directly from a Neteller account to a partner game room, or if you use wire transfers, both local and international. However, if you use Neteller as an intermediary, and the source is another payment system, you will be charged a fee that varies depending on the method you choose.
Credit cards (Mastercard and Visa Electron): 1.9 to 4.95% depending on the amount;
Skrill: 3%;
HSBC: 7%;
Trustly: 1.95%;
Bitcoin: 1%.
Withdrawal fees
For virtual casinos that have a partnership with Neteller, no fees are charged when withdrawing money. As Neteller is a payment aggregator, fees are levied when it acts as an intermediary to help players access their funds. In this case, different fees are charged depending on the method of payment chosen:
7,5 € for the bank transfer ;
between 7.5 and 25€ for cheques, depending on the amount to be withdrawn.
Advantages and Disadvantages
Pros
Making transactions via Neteller has many advantages. The age of the platform is a key element that already reassures the credibility of this payment method. In addition to the security and robustness aspects, which are no longer to be demonstrated, since the structure is controlled by the Financial Services Authority of Great Britain, which is one of the most reliable regulatory bodies in Europe, Neteller also offers the following advantages:
The account opening process is free of charge. Transactions from one Neteller account to another are free of charge.
The fees charged for transfers to and from your player account are lower than those offered by many competitors.
Transactions are instantaneous. You can make your deposits online and have them immediately credited to your casino account.
Bank details are not shared with the gaming rooms, either for withdrawals or deposits. There is also no risk that your personal information will be disclosed to a third party.
There are no language barriers. Neither for the handling of the platform, nor for customer service. The customer can choose from 20 languages, including English, Spanish and French.
Neteller's support service is very responsive. The staff is qualified and each member of the team masters his subject. It is rare that queries or complaints are not fully resolved.
Gifts to thank you for your loyalty. With each transaction, Neteller associates loyalty points. When these points reach a certain threshold, Neteller automatically allocates you discount coupons for purchases in the stores in its network, or gives you the option of converting them into a gift card. Privileges and therefore gifts become more consequent when you are given VIP status.
Neteller has a mobile application.
Cons
There are so many advantages to using Neteller that one wonders if there are any disadvantages. We're probably going to disappoint you guys, but there are. And as experts, we have a duty to tell you everything. Although these disadvantages are not numerous and do not generally have a negative impact on the choice of users, considering the panoply of advantages associated with this solution, it is still important that you be informed.
The first disadvantage is financial. It must be said that the rates offered for feeding your Neteller e-wallet from a bank account and according to the selected mode are high compared to the average. We are talking about 2% on each transaction. The same applies to cash withdrawals via ATMs. Furthermore, we note that the exchange rate is not Neteller's specialty. Its exchange system is not advantageous compared to other payment solutions. Also, depending on the method chosen, a ceiling conditions the withdrawals and deposits from your e-wallet.
User safety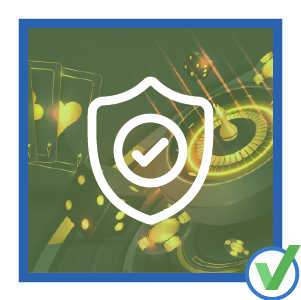 As Neteller is a multi-platform solution (accessible via web, mobile and with a map), the company has taken several measures to ensure the security of users, and players in particular, both when they are in offline mode and when they are connected via the Internet. Its mode of operation allows users to carry out their transactions anonymously. Personal data is therefore not required, let alone disclosed during transactions.
One of the major points underpinning Neteller's credibility is its strict compliance with safety standards and regulations. Operating in the United Kingdom, Neteller is, in fact, subject to that country's legislation and is closely monitored by the Financial Services Authority (FSA), the national finance regulator. It should be remembered that England is one of the most advanced countries in Europe and in the world in the field of online casino gaming. One of the processes resulting from this compliance with security standards is the double authentication required during payments. In addition to the usual identifiers to be filled in, a secret code is sent to your telephone number which is confirmed and verified beforehand. In this way, it is almost impossible for a third party to play with you to access your funds.
Another interesting aspect to consider is bankruptcy insurance. Unlike banks and other fintech structures, the account creation contract that you sign when you register with Neteller guarantees that your funds will be returned to you should the company go bankrupt. The FSA requires Neteller to hold its clients' funds until the end of the term. This is therefore an additional and non-negligible insurance for the users of this platform.
Finally, Neteller is committed to ensuring the confidentiality of all customer data. A privacy policy, which is regularly updated and complies with international standards, has been implemented by the operator fintech. In terms of technology, Neteller ensures the high availability of its services with a load balancing process, and encrypts all communications between your terminal, the platforms of the different online gaming rooms and its servers.
Neteller bonuses
Virtual casinos have a habit of rewarding players with bonuses. Well that doesn't change when you choose Neteller as your payment method. As soon as you sign up, you usually get a welcome bonus. This bonus can be particularly high if you choose Neteller, and it is also associated with a so-called first deposit bonus. The value of the bonuses is set according to the marketing policy of each live casino. Online casinos take these steps to encourage the use of this secure payment method.
Other bonuses and bonus schemes are also available if you use Neteller to make deposits to your casino account. These include free spins, loyalty bonuses and other promotional offers.
Accessible games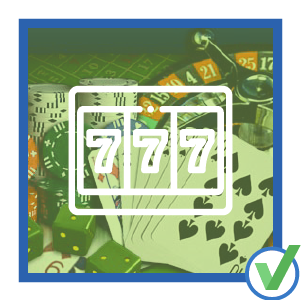 We've met several players who were concerned about the availability of their favorite games at casinos that accept Neteller. As was the case with these players, we can reassure you right away. Opting for this payment method does not diminish the quality of your gaming experience, nor does it imply any restriction on the games.
We make sure we have the best online casinos with Neteller as a payment system in our selection. This way, you will always have access to all the popular and famous games you know such as slots, roulette, different card games and many other types of entertainment.
Casinos that accept Neteller
Neteller is definitely not the most popular payment method in the world. But it remains one of the safest and most widely used. That's why many casinos today accept deposits and withdrawals via this online payment platform. You will find on our site the best online casinos accepting Neteller. In this selection you will find Betsafe, Mr Green, Azur Casino, Betson, Jelly Bean, Wild Sultan, Casino Extra, Cresus Online Casino, Bitstarz, Betway, Lucky31, DublinBet and Jackpot City. However, it is noticeable that the majority of casinos, especially newcomers, integrate Neteller.
Conclusion
Neteller is definitely a reliable payment method. In view of the many advantages offered by this platform, it would be inadmissible not to recommend it. The free registration, the non-taxable transfer between Neteller accounts, the customer-oriented security policy as well as the benefits linked to the use of the Net card, are all positive points that legitimize the position of this e-wallet as one of the best payment methods. It is suitable for online gaming rooms and allows you to quickly dispose of your winnings. These limits, including the withdrawal limit, are nevertheless elements to be considered before adopting it. If you are hesitating and would like to know more about other payment methods, please visit our page dedicated to the best payment solutions for online gaming. This will give you more information before you make your final choice.
Find out about other payment methods:
✅ How to get your money back on neteller?

After several hours of playing, you've made a good buck and now you want to collect your winnings via Neteller. The operation is triggered from your casino account. Select Neteller as your payment option, enter the amount, then the secret code and simply validate. Further processing will be carried out by the gaming establishment itself.

✅ How to check your neteller account?

Although your standard Neteller account can be used as soon as it is created, it will be necessary to have it checked to remove certain restrictions. To do so, you will need to provide several supporting documents to Neteller. These will include an official identity document, proof of permanent residence and a bank account identification form.

✅ How to create a neteller account?

Creating an account at Neteller is done in a few simple steps. First of all, go to the official website. A small guide will guide you step by step. Follow the procedure, choose one of the proposed packages, fill in some information and validate.

✅ Why use neteller?

This e-wallet is a real alternative to traditional payment methods such as credit card and bank transfer. This solution is easier to use, with a more diligent process. It is secure and exempts you from having to distribute banking information to online casinos.