During our various online casino reviews we have had the opportunity to play some of the best slots online. But surely a player can't determine which slot machine will pay out the most winnings? And players certainly can't use the same level of skill and strategy as they do with popular casino table games such as Poker and Blackjack. Or can they? In this review we're going to delve into how to win at slots online and showcase the many tips and tricks up avid slot player's sleeves.
How to play slots and win?
This is the million dollar question (quite literally in the case of some jackpot slots). Slot games have been around for centuries and is a popular pick for many online gamers. But player's fate isn't entirely left in the hands of the gambling gods like many believe.
How to win at casino slots?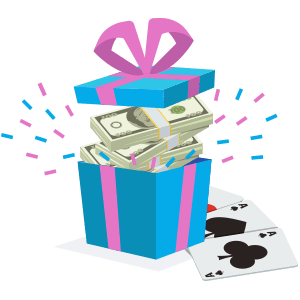 Slots are a definite online casino favourite and it's no surprise when one starts taking a look at what slot selections have to offer. There are many varieties of slot games out there. Players can choose to play the classic 3-reel slots or opt for the more advanced 5-reel slots. There are also progressive slots, video slots, jackpot slots and even mega spin slots. And gone are the days when players simply waited for the 7's to align. Slot games now have exciting and different themes such as the fan favourite, Cleopatra, with her pyramids and sphynx as well as popular movie themed slots such as Bridesmaids and Jurassic Park.
All of this is exactly what makes playing the slots a unique experience when compared to casino table games such as Poker and Blackjack. With literally thousands of variants on offer, players are spoilt for choice when it comes to those slot spins. But it is true that slots are automated games that run entirely on software and algorithms. So for all essential purposes slot games are not games of strategy. Although players don't need a specific skill or strategy, they definitely need ample time if they ever want to win at slots. And there are a few other tips of the slot trade that we will delve into in more detail later that might just allow for lady luck to shine just that little bit brighter on each of those spins.
What is RTP and why should you know about it?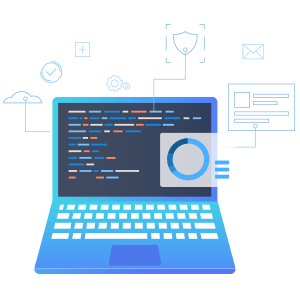 RTP stands for Return To Player. The RTP of a slot game is calculated in the form of a percentage. So why is it important to scout out the RTP of a slot game? Well, the RTP is essentially the odds a player has at winning. It is the percentage of wins/pay-outs a player can expect from their bets. Therefore, the higher the RTP percentage, the better. For example, if the RTP is 93% a player can expect a game to pay out at least $93 if they play with a $100 over a long period of time. Although over 90% sounds promising, it's important to remember that it's still not 100% so the house still keeps its edge and most online casino games have a RTP of over 90% with slots averaging 93%.
Plus, to win at slots a player needs time, so the RTP is calculated based on long-term play. Either way, it's a much better option for a player to take a spin on the slot machine that has an RTP of 98% than on the one with only 93%. Finding the RTP score of slot machines are generally just a Google search away. Just be careful not to confuse RTP with Variance. Variance is the frequency at which slot machines pay-out. A high variance rate simply means that the slot machine will pay out wins of larger amounts, but infrequently. A lower variance means that players can expect more frequent pay-outs, but these will come in the form of small amount winnings.
Understanding pay tables to win at slots online
A pay table essentially tells one how a slot game works. Most of these pay tables come in the form of a pop-up window on the screen after clicking on the 'I' icon next to the game these days. The pay table will tell one which symbols to look out for as well as which symbol combinations will afford players a win and how much. A pay table will also contain information regarding wild symbols as well as progressive jackpots. It's important to note that a pay table doesn't just hold information on the basic winning symbol combinations and wild symbols. It also contains information regarding certain combinations that will unlock bonus rounds, free spins and other exciting freebies or perks.
Since pay tables are all about symbols and reel combos, they are very visual and easy to understand, so don't expect a multi-page rulebook or intricate charts and graphs. Understanding the basics of a slot game shouldn't take more than a couple of minutes. Many ignore the fundamentals since all slots spin on the basic concept that symbols need to align for a win, but in reality these combinations can be much more complicated than expected or presumed and if someone doesn't truly understand the basics of a game, they will never be able to see/find the more advanced techniques that will shift the odds in their favour, even if it is ever so slightly.
Essential casino slots tips and tricks every player should know
Whilst novices are still stuck on setting their bet and simply spinning those reels, the more advanced slot players have all sorts of tips and tricks essential to their slot game play.
How to cheat at slots and not get caught
Some table players can count cards and some sleight of hand magicians might even (literally) have an Ace up their sleeve, but even then not getting caught is quite a feat. But is it even possible to cheat at slots where the entire game is based on the automated software running it? Well, maybe cheat is a strong word and with various regulatory authorities ensuring fair game play as well as next level online casino security we're definitely not going to advocate any actual cheating or illegal activities. But the topic is quite interesting, so we're going to share a few of the ways sneaky slot players are raking in the winnings:
Casino slots strategy checklist
As we mentioned earlier, it's not possible to have a casino slot strategy in the same sense that one does with table games. There is no specific strategy in terms of winning money from slots. But one can adopt an overall strategy to find and play the best slots online. By picking the perfect slot and ensuring that one optimises one's chances at winning real money, there are a few factors to consider:
What's the big idea?
We all love playing the slots, but our reasons for playing might differ. Whilst most will agree that winning is the ultimate goal, actually winning real money might not be. Many who play the slots simply enjoy playing the games and do not really care whether they ultimately take home actual cash when the winning bells chime. In these cases, gamers often revert to playing demo slot games or other free slot games on entertainment-focused sites.
What's the budget?
The average online casino gamer is not rolling in the dough and needs to be very mindful of their budget in order to adhere to responsible gambling practices. Many don't have any budget at all and for those it might be a better idea to stick to the free slot games. Others actually try to play slots for free whilst still having the opportunity to win real money by taking advantage of a no-deposit bonus offer (but more on that a little later). If someone has some money to burn, but it's still not enough to ensure endless game play it's important to choose a slot machine that allows for a lower bet amount. It's also important to always take special note of the wagering requirements. It is often the wagering requirements and withdrawal limits that can eat away at winnings or the pay-out time.
What to do with winnings?
Those whose main goal is entertainment might simply want to invest their winnings into further game play. Others might want to split their winnings by using half to extend their game play and banking the other half. And there are also those who prefer to bank any winnings immediately and cash-out as soon as possible. Whatever a gamer wishes to do with their winnings, the casinos wagering requirements, withdrawal limits as well as withdrawal times will have an impact on that.
What online casino to choose?
This is what can make all the difference when it comes to successful slot game play. Some casinos specialise in mostly slot machines (which will obviously be the better option compared to an online casino mostly catering to those playing table games). Online casinos also don't all have the same pay-out rates. As we've already touched on, it's a no-brainer to choose the casino promising a 97% pay-out rate vs. the one that boasts with a 93% pay-out rate. It's also important to remember that online casino scam sites do exist, so check when the website was created. This usually appears at the bottom of the website's homepage. Also remember that any wagering requirements or welcome bonus that sounds too good to be true probably is. Don't let thieving scoundrels ruin your online slot game play.
How to choose a slot game?
This is probably the second most important thing after choosing a casino. This is far more technical than deciding that playing Starburst is the most fun. Deciding to play on the machine allowing a lower bet, also means that there one shouldn't be expecting big pay-outs. Also, as previously mentioned, gamers need to be aware of the particular machine's RTP.
Why not to pick progressive slots?
Any avid gamer understands the allure of progressive slots. They promise that one big win that will change a life. But chasing that illusive big win also means having to beat immense odds. And to be quite honest, it's simply not worth it. When it comes to slots, it's wise to follow the advice of Johnny Cash; "walk the line". Playing on machines that take average bet amounts and promise average mid-range winnings is probably the best.
Online slots tips
Even though there might not be a specific game play strategy that will ultimately influence a win as is the case with table games, there are a few casino slots tips and tricks of the trade that will at least better the odds and establish whether a win means big money vs. small change:
Can you play slots for free?
Playing slots for free might sound too good to be true, but there are ways. And we're not talking about those who simply play the demo versions for entertainment sake on 100% free slot sites or online casinos that host trial versions. We're talking about those who have found the ultimate online casino loophole; a no deposit welcome bonus. That means that by simply signing up, and without having to put any money down, a gamer automatically receives free spins or bonus cash to game with. Once again, the same golden online casino rule applies; one cannot expect massive jackpot wins with free spins or bonus cash, but it certainly affords one the opportunity to prolong game play and increase the odds of a win. But the simple fact is that there is such a thing as free casino slots.
Are there mobile slots in Canada?
Absolutely! Many people think that one can only enjoy one's favourite online casino games via a mobile slots Canada app. But in actuality, there are few casinos that actually have a mobile app. Technology has evolved in such a way that there are much easier ways to make mobile game play possible without having to spend thousands on developing a mobile app. Today websites can be created to be 100% mobile compatible which means that anyone can continue playing even on-the-go on any mobile device; from tablet to mobile phone. These mobile compatible websites can usually also function perfectly whether iOS or Android. Just take note that certain sites might have a restricted number of games available on their mobile game play mode. The onus is on oneself to ensure that a specific casino offers gamers a fan favourite in their pocket.
There may not be certain strategies to secure slot machine winnings, but there are ways to prolong game play and entertainment fun, and if one is really after the real money, there are ways and certain tips and tricks of the trade to at least tip (no pun intended) the slot scales in ones favour. Simply by reading and adhering to the advice we've given in this review gamers will already have a much better understanding of how to win at slots online.