The live roulette Canada games are here for us when we grow tired of their monotone machine-driven counterparts. This live casino review will look at one of our favourite live dealer games to figure out how to get the best out of the online roulette Canada world. Closing in on a full year of pandemics, it's clear that casino games with real-life dealers is the next step in the evolution of online casinos. Be a part of the change and read our take on the best live roulette games available in Canada right now.
[toc]
The best Canadian casinos to play live roulette online
This might be a simple question to ask about roulette, but not so simple to answer. There is a myriad of things to consider when choosing the best casino to play any games at, but we have narrowed it down to a couple of key gaming aspects that we know are crucial for the online gambling experience. This is (of course) done with live roulette in mind, otherwise it wouldn't be a very good live roulette gaming review.
The one thing that's always on any avid casino game player's mind is whether or not this is a safe casino to deposit money and play at. Being a responsible review crew, we would never recommend an unsafe casino to our readers. All casinos on our lists are safe to make a deposit and play at, meaning they don't indulge in any foul play, unsafe banking methods, or predatory T's & C's connected to their site, promotions, and bonuses.
The things we want to know when it comes to deciding which live roulette sites to use are what bonuses they have to offer, how many roulette games and roulette variations they have, and how good their mobile options are. We are living in a mobile-dependent era after all and we want to play on-the-go. We also never rate a platform based on any specific live dealer.
Bonus
% bonus
Puntata massima
Condizioni
Super Bonus di Benvenuto
-
fino a 1.000 €
200 Free Spins
subito 100 giri gratis, poi si ottiene con i primi quattro depositi:
1° Bonus 200% fino a € 100 e 100 giri gratis
2° Bonus 50% fino a € 200
3° Bonus 50% fino a € 300
4° Bonus 50% fino a € 400
Bonus Benvenuto Casino Online
50%
fino a 50 €
aggiuntivo al Super Bonus di Benvenuto
Casino Break
20%
fino a 100 €
ricaricando il proprio conto tra le 12.00 e le 14.00
Casino Night
20%
fino a 100 €
ricaricando il proprio conto tra le 1.00 e le 5.00
Roulette Club
-
Premi Vari
bonus deposito o cashback di cadenza settimanale per i tavoli roulette live
Blackjack Club
-
Premi Vari
bonus deposito o cashback di cadenza settimanale per il blackjack live
Caccia al Bonus
-
Premi Vari
missioni speciali settimanali per scoprire i premi
Lo Spin dello Sportivo
-
Free Spin quotidiani
provando le scommesse sportive suggerite
Bonus Multipla
fino al 300%
Bonus sulle Vincite vari
provando i programmi di scommessa multipla
Of all the casino sites, LeoVegas is the clear winner. With 62 live roulette games, a great deposit bonus (with more than reasonable T's & C's), a kick-ass mobile platform, great security, and a long list of other good things that will take too long to mention in this review. At this casino, the welcome bonus is specially made to be applied to the live table games, including our spinning favourite; roulette. It only has to be wagered 40 times before players can get a pay-out of their winnings. Another reason as to why LeoVegas should be considered a great casino is because of how well they cater to their users. Their latest platform offerings include a function that makes it easier for players to stream when they're playing live games at LeoVegas.
When it comes to sporting a good deposit bonus at a well-known and trusted casino, 888Casino has both the means and the methods. This is a casino that has been around since the dawn of online casinos (a whole 24 years), been pioneering the field of online gambling and has never been afraid to take a chance on a new concept. 888 Holdings is one of the few casino owners that provide their own live table game rooms and are banking on their reputation as well as their size. They keep 16 live roulette tables open for us regular gamblers and another 15 in the Elite Lounge. The Elite lounge is of course for those with big accounts betting on their "lucky" roulette numbers.
Jackpot City once again finds itself in one of the top spots of one of our review lists. The unfortunate trait of this casino is that they make it painfully clear that the bonus is supposed to be used on the slots and the slots only. Anyone who tries to use their bonus on any other game will have a hard time reaching the x875 wagering requirement they applied to the roulette games. The perks of this casino lie in the range of their live roulette games, how well they take care of their users and how fast their payout speed is.
Spin casino stays at a solid fourth place. They have what it takes to be on the list, no doubt, but they don't really have that little extra that puts them at the top. They have a great welcome bonus with a good set of T's & C's, but the number of live roulette tables is simply not enough to get them into those top spots. Despite the fact that the number of tables might keep players wanting more, Spin Casino's live section still offers a lot of great live table games to play. With the platform's 100% mobile compatibility, players can also enjoy their favourite games on-the-go.
Another popular platform is Betway Casino. Betway Group is a large brand that caters to all things online gambling, whether it is sportsbook betting, online casino gambling, live roulette betting, or simply a nice round of Bingo, Betway can cater to any casino player's needs. As an online casino in general, Betway is great. For live roulette play though, Betway is sadly mediocre. They have good bonus offers and the platform is 100% mobile compatible, but their live roulette library is lacking in size.
All of the casinos we've mentioned above are definitely some of the casinos that stand out from the online casino crowd in general. But if we had to choose one for our live roulette indulgence, we would choose LeoVegas. We haven't taken any additional free spins that usually follow some of their bonuses though since they don't mean spins on the roulette wheel. But that might just be an added platform perk for those who are slots enthusiasts.
Is live dealer roulette rigged? Can live roulette cams be trusted?
The short answer is both no and yes. Any reputable casino that goes through the right auditing processes and has an external third party that controls their games, the live roulette will be safe and fair to play. However, whether live cams roulette can be trusted or not has more to do with players rather than the actual game. Most will provide multiple camera angles so players can keep an eye on the live dealer as well as the overall roulette game to ensure that no-one can cheat them out of their winnings. But these cams and their angles are not a guaranteed safeguard, because if a player is not paying attention or they are sporting a bad connection or computer, then their bet will disappear quicker than a banana in a troop of monkeys.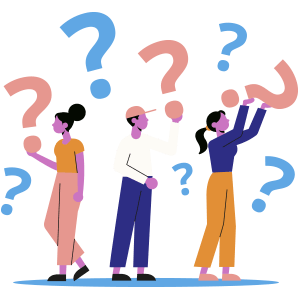 To understand why we in the casino review crew are so quick to trust these live casino sites, we need to explain which safety measures we look at on the online casino sites. We mainly look at 3 types of safety measures: which gambling licenses they have, which third-party controllers they have certificates from, and how they are rated in other reviews and player forums.
For an online casino to be able to offer their services in various countries, they need to sport the corresponding gambling licenses. Any casino that operates in a country without the proper license should be kept at an arm's length since they obviously don't hold laws and regulations in very high regard. As long as an online casino is licensed and regulated to operate in the areas where they are actually operating, it should be safe to play at their live roulette tables. More than one license from different regulating authorities is a big plus in our gambling safety manual.
Having a license to operate is not always enough, though. We want to see the certificates from third-party auditors that make sure the random number generators (RNG's) are legit and the live casino games are operated fairly. However, showing a certificate is no longer enough since some blacklisted casinos put up fake ones on their sites. We need to check the certificates at the providers to make sure it's real. If the certificate is legit and the license is on point, players can gamble away and enjoy the site without feeling unsafe.
As mentioned, the third aspect to keep in mind is other user's experiences with the sites. Nothing speaks louder than the experience of fellow players. It is through player-submitted reviews and forum discussions that we find out how casinos really treat their users when the gaming gets tough and trouble comes up. Often these review sites are overrun by negative comments on how bad the RTP is for that particular casino. Many players will start screaming poor RTP the moment they start losing. So our main focus is the customer service and T's & C's violation related reviews. Any casino that has some of those and no record of improving itself, is usually a casino to stay away from.
So, the live dealer roulette is not rigged more than any other casino game. Remember that all casino games are essentially created to give the house an edge and bring money into the casinos. None of them are made to give money away. That would be a terrible business model for casinos.
Any casino that has all the certifications and licenses necessary to legally operate is also not going to fiddle with the camera or the software to cheat us out of our bets and wins. The repercussions of getting caught and losing their rights are far more severe than the reward of rigging the game to get some extra bucks from our game plays.
Popular Roulette streams to keep an eye on in 2023
Online gaming has really blown up in the recent decade. People love to play games online and casino games are no exception. Surprisingly, live casino games have also made it onto the scene as a spectator sport for gamers and gamblers all over the world. This doesn't mean that people are putting up bleachers in their homes to accommodate their loyal fans (at least not in our homes), but rather streaming their gambling online through popular platforms such as Twitch, Facebook, and YouTube.
Streaming is a very popular concept in the online community, especially for traditional online competitive games (esports). But it's also become a favourite pastime for those who enjoy seeing gamblers get their game on and put their money on the line. The positive part of streaming one's online gambling is that there is a chance that some of the losses will be paid back from the watchers of the stream. That makes a roulette live stream a win-win.
The different platforms all have their pros and cons, but the most popular one is Twitch. It has been the numero uno streaming platform for quite some time, and the online gambling world has embraced it as a bun embraces a hotdog.
The top live casino streamer on twitch right now is Agusbob Casino Streamer. With the main focus on live casino games, this Argentinian streamer is making sure us gambling enthusiasts are staying glued to our screens in anticipation of the live roulette, Blackjack, Craps, and other live casino games.
For those who want to experience the streams after they've been aired, DocJazy uploads the streaming clips on YouTube for his over 1million followers there. Dabbling in this and that, it is a channel that will visit the live roulette tables from time to time and see how the chosen strategies and betting systems will turn out. The channel has a wider spread than the Agusbob one, but it is catering to a broader audience rather than a specific niche.
For any curious players, it is as simple as clicking their way onto the online gambling sections of Twitch and YouTube to check out the numerous busy streamers. By watching them, we're helping them get a small revenue that they can reinvest in their gaming habits and giving ourselves some free education. Don't be shy to let our team know of any new streamers, since there is sure to be a golden nugget or two that our team hasn't stumbled on yet.
Do's and don'ts for live casino roulette
The general do's and don'ts that apply to any online gaming scene are the same as in any other social situation: behave. No one enjoys a rude participant in any game, so it goes without saying that we should act like civilized adults and be nice to our fellow gamblers and the real-life dealer. If we tell our kids to play nice, we should act accordingly.
Now that we've covered the basics in how to behave, let's get on to the strategies and betting systems we like to use to maximize our winnings. Before we begin, a disclaimer regarding the strategies and systems: there are a lot of them out there, and the ones presented in this review are not objectively the best, but rather the ones that we have had the best luck with and enjoy the most.
The basic idea of any strategy or betting system is minimizing losses and maximizing wins and/or entertainment when playing. We always focus on the entertainment part as we view winning as simply a bonus when playing the games we enjoy. But as stated, there are multiple strategies, and we are obliged to tell our beloved readers that there is no strategy or system that is going to be 100% effective in returns. The most common idea of any betting strategy is to start out small on the low-odds bets and gradually increase the bets as the losses rack up. As soon as gamblers win again, it's time to reset to the initial betting sum and start all over again. It's not very fun, but it usually works quite well and ensures a long gambling session without losing the vacation money.
One of the famous methods is the Martingale betting system. With this one, players start off by placing a bet on any of the spots that give a 1:1 return. If the wheel spins and yields a win, great. Do it again with the same bet. If it comes with a loss, double the bet and place it on the same spot. This way, if players win, they've won back the initial lost bet and can place it on a 1:1 return spot and repeat the procedure. If they lose, double the bet again and continue doing so until the initial bet is won back.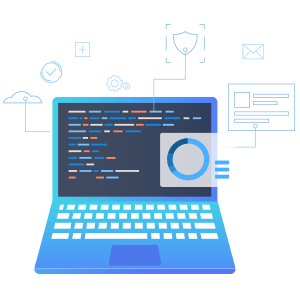 This seems easy enough but beware: the betting sums will speed away. After only 5 losses, the sum will be 16 times the initial bet. After 10 losses, the bet will be 512 times the initial bet. The chances of getting 10 losses in a row on one of those betting spots are improbable, but it could still happen if players are not careful and consistent. In this case, it would be smart to find a table that applies either the "la partage", "En prison" or the "surrender" rule to further decrease the house edge and increase the chance of a pay-out.
The hard don'ts at a live roulette table are to do blind bets. Blind bets are when players place random bets on the table without giving any thought to it. As stated earlier: players who don't pay attention to the game will soon lose all their bets. The same goes for players who don't plan their gambling session at least a little. Go in with a plan or don't go in at all. And once again; don't do blind bets!
Is live roulette Canada better than live roulette Europe?
Now we're coming down to the comparison questions. Is the beloved Canadian maple syrup-drenched live roulette games better than the over-priced European live roulette? Not necessarily. The thing is that we need to take a look at what we want and what we value. Sure, Canadian live roulette could be better than any other, but online gambling is not something the laws of Canada take lightly. The real issue arises when we realize what live roulette Canada really means legally and then compare it to European live roulette.
For anyone who has read a little about the gambling laws of Canada, it should've become clear that online casinos technically can't operate from within the Canadian borders. This means that the definition of "live roulette Canada" is a loose term that we need to define properly before being able to really answer this question. An option would be to look at online casinos operating in Canada and comparing them to the ones operating in Europe. This would inevitably show that most of them are essentially operating in the same areas, which makes them both European and Canadian casinos in a sense. And which would kind of make this a bad comparison.
Then what should we look at?
To make things fun and a little bit nerdy, we are going to make a comparison between American and European roulette. Bending the definitions a little, we honour the Americans by including their northern neighbours and treat American roulette as a part of live roulette Canada.
The difference between them isn't very big, but it does change the house edge enough to make an impact when gambling. The only physical difference we see when playing the two roulette games is that the American roulette version has both a 0 and a 00 pocket, whilst the European version only has the one 0 pocket. That means that the odds for a player to win at the live roulette table are going to be slightly larger when playing the European-style roulette.
Using a betting system that goes for the low-odds spots, the chances of winning any given roll are going to be roughly 46% for the American roulette and roughly 48% for the European roulette. Since we love numbers and like to feel smart when we're gambling, we always go for the European roulette when we're out and about in the live casino world. Live roulette is way more fun for us when we at least feel like some of our bets could yield a win.
Other interesting differences between the two play styles are their own special rules. The basic rules are the same, but to make things more interesting, some casinos employ the French rules of "la partage" and "En prison" to their European live roulette tables. They basically mean that if a player bets on even and the ball stops in the 0-pocket, the options are to either get half of the bet back or put the bet "in prison". This means that the bet stays on the table for another round and gives players a chance to win back their bet if the ball stops in an even pocket. "La partage" is the rule that allows half of the bet to be returned if the ball stops in the 0-pocket.
A similar rule for American roulette is the "surrender" rule, which is the exact same rule as "la partage". If a player bets on even, they will get half of their bet back if the ball halts in the 0 or 00-pocket.
Rules like these will significantly reduce the house edge and give players a boost if they employ the Martingale betting system. Finding a European live roulette table with these rules will make it much more fun to play at any live casino and increase their chances of a win.