Slots have always been an online casino favourite and for those who are interested in finding out what some of the best slots online are, we have done previous reviews that provide that exact info. But something that has been steadily on the increase as modern-day consumers and commuters is facing longer and longer waiting and travel times, is mobile online game play. So are online mobile slots the games of preference for the near future?
Top rated free mobile casino slots
Firstly, it's important to remember that there are a variety of ways players can play mobile slots in Canada for free online. Players can play on sites dedicated to free slot game play. Or they can simply play the demo versions of these slots on real online casino sites. Or, if they're lucky enough, they can claim a no deposit bonus that allows them to play the slot game without having to play with their real money. The first two options have fun in focus, whilst the last option actually gives players the opportunity to win mobile slots real money. But be weary of the wagering requirements. It doesn't help if a player's account is filled with winnings that he/she can only withdraw after playing through their no deposit bonus amount 500 times.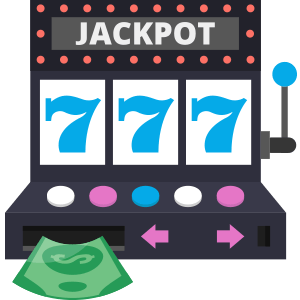 Mobile slots are also classified as such if players can play these games on their mobile devices. In other words, the game or the casino/gaming site the game is on doesn't have to have a downloadable mobile app. If the platform is 100% mobile compatible, it means that it is fully functioning on any mobile device which ranges from mobile phones and tablets, iPads and other mobile devices.
That being said, for this particular article we will be focusing on the fun and 100% free online mobile slot games as voted by Canadian gamers:
This mobile slot game offers players 20 lines and has an RTP of 96.3%. If there are players who feel a little adventurous or are big Indiana Jones fans, this game's theme will be right up their alley.
This mobile slot game offers players 90 lines and has an RTP of 95.9%. If a player has an itch for traveling that can't be scratched at the moment due to Covid regulations, this slot game's theme will transport you straight to Asia with its dragon folklore.
This mobile slot game offers players 38, 68 or 88 lines and has an RTP of 96.2%. This slot game's theme is a bit of a strange and intriguing combo. If Asia and the lost city of Atlantis had a slot baby, this would be it.
This mobile slot game offers players 25 lines and has an RTP of 96%. This slot game's theme will have you feeling like you're crossing the planes as an Apache warrior whilst listening to the cries of the wolf and the eagle.
Not to be confused with the award-winning Netflix series, this slot game still offers player's their royal fix in fun. This mobile slot game offers players 1 line and has an RTP of 97%.
Can you win real money at mobile slots?
Absolutely! The only difference between regular slots and mobile slots are the devices a player plays on. But it's also important to remember that there's no such thing as a free lunch. If a player decides to stick to demo and other free mobile slot game play, they cannot expect to win huge jackpots. When playing completely free slots download for mobile, the winnings are either just for show or simply bonus rounds, bonus games etc.
The only way one can win real money on mobile slots when playing for free is if one takes advantage of a general no deposit bonus or a no deposit welcome bonus that can be claimed once a player opens an account on the casino site. And even then one needs to be very careful when it comes to the T's & C's of that bonus. Many players get caught by unrealistic wagering requirements or restrictive withdrawal limits. Many no deposit bonus winnings end up abandoned in online casino accounts due to a player's struggle to make an actual withdrawal.
If a player always wants to play with and for real money, there are many ways to rake in the cash with mobile slots. The kind of mobile slots one plays will depend on ones needs and requirements:
The budget.
The big one.
Increased odds.
If a player isn't rolling in the cash and has to play with a fairly strict budget, then it's smarter to stick to the mobile slots that allow for smaller bets. Winning with slots is a time-consuming game of odds. If a player starts betting like a high-roller, placing large, high-stake bets, it's almost guaranteed that they will not be playing for long and they will not have much to show for the time spent playing.
There are many mobile slots that offer smaller pay-outs throughout a player's game play. But for those who are looking for that life-changing win, they're probably better off playing one of the jackpot mobile slot games. And if they really want to experience that excitement building up, they should play progressive jackpot slots where the jackpot is constantly increasing with every spin.
Gone are the days where players had to pull a lever and hope and pray that those three 7's would line up in a row. With most online casino slots now offering multiple reels, they've also started offering multiple paylines. That means that instead of constantly crossing fingers for that one illusive symbol, number or letter to appear in a row, players now have the luxury of a wide variety of symbols, numbers and letters that could mean winnings whether they line up in a row in the same reel or even if a combination of the symbols, numbers and letters line up in a row in the same reel. These combos can also occur horizontally, diagonally etc. So rather than sticking to an old school favourite slot, why not opt for the multiple reel, multiple paylines option to increase one's chances of a win.
What criteria do we use to rate mobile slots?
The RTP
The vibe
The reels
The game developer
The functionality/performance
The number of devices
Let's be honest, most players play because of the promise of a win of some kind. That can only happen if the specific mobile slot has a higher RTP rate. Remember, an RTP (Return To Player) rate dictates the amount of times a mobile slot game will pay-out when compared to the average long-term game play/amount of spins. And although most mobile slots will offer an RTP somewhere in the 90% regent, it's still smarter to play on the one offering 98% than the one offering 96%.
It also doesn't matter if a mobile slot's RTP is sky-high, but a player hates every second they spend playing on it because of the theme. If someone gets seasick merely looking at fishes, then they should probably avoid an oceanic themed mobile slot. If they're the kind to spend a little extra on a nice hotel room, they'll probably not enjoy the mobile slot with the wild outdoors or 'gone fishing' theme. Even though it's a slot game, a player's general interests still play a major role. Since the theme is very subjective from player to player, we generally critique slots on whether they have a unique, original and entertaining theme.
As previously mentioned multiple reels offer multiple paylines and multiple paylines offer increased chances of a win. Therefore, the more reels a mobile slot game has, the higher the game will rank in our review.
Any avid game player knows that there are certain renowned game developers within the online casino community. If a mobile slot game was developed by a developer such as NetEnt or Microgaming, a player can rest assured that they will be playing a high quality and trusted game. That's why we always take the game developer into account when we review any mobile slot.
One of the biggest challenges an online casino site/platform faces when they want to go mobile is the functionality and the performance of the site/platform and its games. Many sites fail to have their site and games successfully translate to mobile devices. Sometimes their appearance is affected or the games appear glitchy. The last thing a player wants when playing with real money is a glitchy game or one where a player can't really make out what's happening because of the low quality graphics. Therefore functionality/performance is a crucial element when we review mobile slot games.
It's all fair and well if an online casino site made their platform and games mobile compatible, but it's always a huge disappointment when an Android user discovers that their favourite slot game is only available on iOS devices. Another aspect of device limitation is that some games might only be compatible on mobile phones or just on tablets or iPads. All of these mobile device restrictions and limitations are what needs to be considered when we're doing our reviews.
What are the benefits of free slots download options for mobile?
There are a wide variety of benefits to playing free mobile slots and some might even be quite surprising:
Are mobile slots regulated by the gambling commission in Canada?
As we've previously explained, the only difference between a general slot game and a mobile slot game is the devices it can be played on. The casino site/platform that hosts the specific game is still being regulated by the normal regulatory gambling and gaming authorities. These gaming and gambling regulatory bodies can become quite confusing, especially since online gambling is technically illegal in Canada.
That is why many online casinos that cater to the Canadian gaming market are officially licensed in another country such as Malta where online casinos are allowed to operate in. But this also means that there are usually multiple gambling/gaming commissions involved where an online casino is licensed and operated in different countries.
What many players don't realise is that even though an online casino is regulated by governmental bodies and commissions, there are multiple other organisations usually involved in an online gambling or gaming site. There are independent third parties that tests and audits a site's software, games and results on a regular basis to ensure fair and ethical game play. A player can usually spot whether a third party has given a site or platform their sign of approval by checking the bottom of the website page.
The other organisations that play a big role in the gambling and gaming sites of the Canadian gamers are the responsible gaming commissions. Gambling addiction is a very real threat to the gaming community. After all, it's in the best interest of the online casino sites to have players that can keep on playing on their platforms, not get bankrupt after two or three days of game playing. In order to keep players on the game playing straight and narrow, there are organisations that support online gaming sites in the forms of advice on how to put the well-being of their players first, offer support to those players who they think might be in need of some help, and also give guidance in terms of technical limitations and restrictions that could safeguard their players against possible irresponsible gambling.
This could come in the form of deposit restrictions that's even applied across multiple sister sites. Or self-exclusion restrictions where a player can set their own limits in terms of what they are allowed to spend on a daily basis. All of these restrictions and limitations are never there to try and put a damper on the fun, but simply to ensure that players can keep on playing in a safe and responsible way.
Is there any difference between free slots machines and mobile casino slots?
As previously discussed there are no real differences between real slot games and the mobile slot games except the devices we use to play them on. The difference between free slots and mobile slots is merely the fact that the slots that are not specifically demo or free slots will have to be played with real money, but players can also win real money. One will also struggle to find real casino free slots, but there are plenty of slot games that are now available as downloadable apps or part of a platform or site that is 100% mobile compatible. Many of the free slot machines one can find online is also available to play on mobile devices.
What are the best strategies to win at mobile slots?
What are the best strategies to win at mobile slots?
As we've been explaining throughout this article there's not a big difference between regular slots and mobile slots. Therefore, there's also not much difference in the strategies used to win at regular casino slots compared to mobile slots. But here's what a player needs to consider when building their slot strategy:
If players follow our online slots tips, they will definitely be one step closer to that big win.
Love them or hate them, mobile slots are here to stay. And personally, we are loving it.