Ok, so here's the thing: there are as many "best slots online" in the casino Canada world as there are Canadians playing them. We're not having it. We dug deep into the online casino world and found out all there is to know about online slots and how they function. We now know where and when to bet our money, what makes the reels spin, and which are considered the best online slots out there in cyberspace.
Where to play online slots?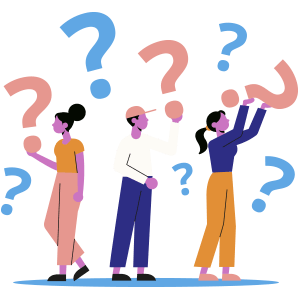 Online slots are the backbone of most online based casinos (which is why there are few that don't offer at least a couple of hundred slots and slot games). Some casinos even offer over 1000 slots. Online slots are primarily played in online casinos since that's where everyone can play using real money, where the RTP is applicable and where one can win a juicy jackpot. With that said, a free slot game or two (or demo version) can be found on non-casino sites for anyone who rather play for free.
The most important part of playing online slots is to make sure to play at a reputable casino. There are an endless number of casinos out there, so that's why we urge Canadians to read our reviews to find out which online casinos we put at the top of our most trusted list. The second most important thing is (of course) to line up the right symbols to catch a bonus play or two and win!
New Slots Online
It's hard to keep track of all the online slots entering the market. New slots are continuously released and by the time this article is published, even more new games will be out and ready for some wild spins. The online slots production output is limited only by the software developer's imagination. That's why there's no end to new and exciting slots and slot games.
We keep track of the continuous supply of online slots by regularly checking up on the game companies that stand behind every slot machine and their corresponding games. Since we're huge nerds in the online slots review business, this is more of a hobby than a job. This is also why we can tell our reviewers that some of the newest slots and slot games right now are Carnival Jackpot by Microgaming, Lucky Wood by EGT and Eye of the Storm by Pragmatic Reels.
Best Slots Online
This is up for debate, always has been, always will be. Some would argue that the best online slots and slot games are the ones with the best RTP, whilst others argue that it's the size of individual pay-outs rather than the rate of pay-outs. We argue that the "best online slots" can't be judged objectively as simply the best. Online slots are like any other interest; some people like to hike mountains whilst others like to stay in watching movies. The best online slots are ultimately decided by the players.
Also, there are so many online slots out there that it's impossible for someone to try all of them in order to find the best. But this is where we come in; a virtual gambling knight in a jackpot-covered armour. In order to save our readers from sifting through all online slots and slot games, we picked a few that could be a great start for new players out there.
Among the online slots with the best RTP Ugga Bugga by Playtech ranks top of the charts. The jackpot slot that has given the largest pay-out ever is Microgaming's Mega Moolah Jackpot. The most popular slot game (which is a great beginner slot) is Starburst by NetEnt. Other great slot games to play are Gonzo's Quest that allows for diverse strategies, Book of Dead that offers great free spins and Avalon II with wild bonus games.
Regardless of which popular slots top our list, it's important to take the time to find and play casino games that sparks a player's personal joy. In this review, we have a few winning suggestions, but we encourage readers to also spin a reel or three on other slots before settling down with a preferred/favourite slot game.
Online Gaming Slots
In the wild world of online slots there are a lot of different types of games to play. They vary in two aspects: reel slots and game mode.
The number of reels an online slot can have will vary between 3 and 7. More reels than that will get too messy, and less reels will significantly reduce the house edge. The online slots with 5-7 reels will introduce more paylines to make the game a little bit more fun (and even fairer) whilst others keep to the three basic lines (top, middle and bottom).
The game modes are usually divided into classic slots, video slots, progressive slots and 3D slots. Classic slots usually stick to the 3 basic reels without extra features. Video slots and 3D slots are experts in pulling out the wild graphics and bonus features to make sure to keep the excitement going. Progressive slots add a little bit of the bets to a pot that players can win back when the right reels stop in their favour. Any of these slots can have multiple lines to play and win on, but that's reserved for the ones with a reel or two extra to spin.
There are also popular jackpot slot games at the top of a list or two over high pay-out slots. These are just like any other casino slot game but with a slim (very slim) chance of the machines lining up the symbols perfectly to hit one of the juicy jackpots that is the winning amount of our dreams – like with Mega Moolah.
How Do Online slots Work?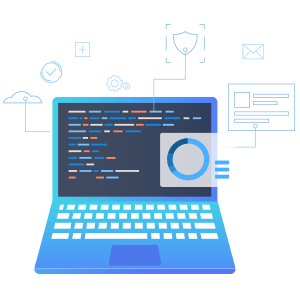 Multiple teams of software developers spend hours upon hours on getting online slots as close as possible to the real deal. But how to win at slots online, how to play slots and what is it that spins these virtual machines?
Real-life slot machines are mechanically very complicated and the online slots are digitally very complicated. Any layman can understand that online slots work from a very basic principle that applies to all slots and slot games. According to the basics of any online gambling machine, there's a random number generator (RNG) that makes sure that the games are random to a certain extent. The programming allows the game to be random within certain boundaries. This ensures that any reel stops within a reasonable time frame and ends on random symbols. The unfairly programmed online slots don't use the right RNG's and cheat players out of their money, which is why those companies usually feature on the blacklist of any of the casino review sites worth their reputation. A clever move will definitely be to ensure to read a review or two on our site in order to see which casinos are on the naughty list before making a deposit.
Which online slots pay real money?
Most online slots that players come across (unless in demo game play) will have the option to pay out real money/cash to whoever gets the right symbols in a row. The key aspect here is to make sure that the online slot is in a reputable online casino. When it comes to the online slots Canada world any game that pays out real money needs to be registered at the proper authorities and have the right to operate within Canada. As a general rule of thumb, no one should play at online casinos that aren't licensed and regulated by the proper authorities, regardless of whether it is operated in Canada or not.
What are the best free online slots?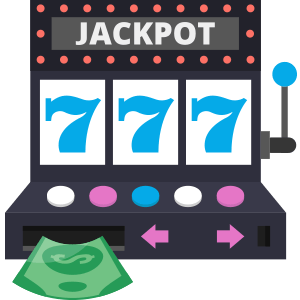 Free online slots can be found on most casino sites. This is because they're the same slot games one would use during regular game play. Most casinos will offer their players the opportunity to try out slots and slot games in free demo versions before they put in their hard-earned cash. Alternatively, players can search for a no deposit welcome bonus which effectively means that they will get their initial slot spins for free.
So, the answer as to which free online slots are the best is once again subjective to whoever is playing, with the important difference that any money-related aspect should be ignored. Instead, we urge our readers to find the free slots online that make their entertainment clocks tick. Entertainment is ultimately why we encourage our readers to bet, spin and win, regardless of whether they win real money or not. If making a cash deposit is not something a player feels comfortable with, free slots by means of a no deposit welcome bonus is a safe and fun alternative for anyone to bet on. Take a look at one of our previous casino reviews online in order to
Are slot apps legitimate? Can you win real money on mobile slots?
In short: yes, we can win real money on mobile slots through apps. If an app is released by an online casino, it's sure to encourage gamblers to try and hit the jackpots and gamble with real money. Casinos want users to make a deposit so they can start making a profit, which is why they make sure that gamblers can chase the progressive jackpots even whilst on-the-go.
Although some app stores do not allow online casino apps, this has to do with their own rules, regulations and restrictions regarding real money on online mobile slots. To get around that, some online casinos have embraced modern innovation and have decided to allow for mobile game play via their platform.
When downloading a casino app from any app store, it's important to ensure that the app is made and published by the company that is also in charge of the online casino. To double check whether it's a legitimate app or not, it's also great to check out the comments. App users who feel duped will shout it from the top of their lungs in the comment sections.
Is Bitcoin an accepted form of payment at online slots?
As times move forward, so does technology. While some casinos stay with traditional payments such as PayPal and MasterCard, others look to alternative means.
A lot of casinos proclaim that they are an online bitcoin casino and that they accept bitcoin when making a deposit for their online slots and slot games, whilst others are more hesitant. It has to do with the fact that it's a very volatile currency that works on supply and demand rather than being based and regulated by a country or bank. The value in relation to other currencies are hard to get a grip on, so some casinos rather stay away. Some embrace the online-based currency and operate with it such as casinos like Bitcoincasino.io, King Billy, Casino Bit and Bit Starz.
Can online casino bonuses be used to play online slots?
Absolutely! Most online casinos use a generous welcome bonus or other online casino bonus and promotional offers to attract players to their slots and slot games. Usually, these bonuses are in the form of free spins, sometimes on specific online slots. Other times, they come in the form of cash, a bonus that can be used on all casino games. But be wary of the wagering requirement's T's & C's.
Looking for something to play in addition to online slots? Check out these choices below:
Sometimes, a change of environment is needed to keep boredom at bay. This is something online casinos are aware of. Even though the online slots are the backbone of the sites, they need to cater to the gamers who are not all about the slots and slot games. Blackjack, Roulette and live casino games are some of the fun games and variants that have made it to the online scene.
Online blackjack
With a very basic skill set, everyone can play blackjack online. All they need to know is how much each card is worth and how to count to 21. There are, of course, online blackjack games that come with side bets, slightly different rules and various themes, but most keep to the basic structure. The RTP in Blackjack is roughly 99% for the classic version, which is why it's usually getting punished by the house through the wagering requirements of casino bonuses. With a quick review of the rules and a tactic based on our reviews, anyone will leave the blackjack table with a winning smile and (hopefully) a great pay-out.
Online Roulette
Roulette dates to the 18th century French parlours, which is no surprise to whoever knows a little French (roulette = little wheel). The rules are not as simple as with Blackjack, but still simple enough to be taught quickly. In essence, players place their bets, the croupier spins the wheel and ball in opposite directions and whichever number the ball lands on is the winner. Roulette features multiple bet options, which allows players to affect the game RTP heavily. A casino bonus is about as restricted at the Roulette table as it is in Blackjack.
Live Casinos
Sometimes we need some human interaction, which is why a lot of the online casinos decided to offer just that. The whole idea of live casinos is to have a human croupier roll the ball and a human dealer to throw out the oversized cards and interact with players to create a great atmosphere. Live casino dealers do a great job in entertaining us whilst indulging in some online gambling. They bring a personal touch to the games, and that's really all we want.